Pink Ladies Tractor Road Run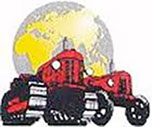 David Brown Tractor Club
Suffolk & Norfolk Branch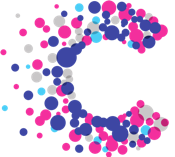 On Sunday 1st July 2018 at 11:30 am
Thorpe Abbotts Airfield
adjacent to the 100th Bomb Group museum - by kind permission of Sir Rupert and Lady Mann
Everyone is invited to bring a picnic lunch to
Gawdy Hall Meadow, Redenhall
by kind permission of Gawdy Hall Estates Ltd
In aid of Cancer Research UK (Breast Cancer Appeal)
Registered Charity No: 1089464
£584,000 raised so far - aiming for a Million!
Can We Do it? ... Yes We Can!
Entries Extended - click here for the Entry Form
If you are unable to attend, but would like to send a donation
please send a cheque to:
Annie Chapman, Boundary Farm, Garlic Street
Pulham St Mary, Diss, Norfolk IP21 4RL (tel 01379 676324)
Last year the 14th Annual
Ladies' Tractor Road Run
Was a wonderful day - the weather was just about perfect and everyone had a fine time. The only disappointment was that the Brockdish water splash was waterless!.
The Pictures are now up, just click on the 2017 Run link at the top of the page (you can look at previous years as well). You can download a zip file with larger copies of all the pictures from DropBox Here (it's 750Mb!).
Please visit the FaceBook page: Pink Ladies Tractor Road Run ( https://www.facebook.com/groups/1137469042946517/ ) where the pictures have already been put up as albums ready to tag.
In the meantime here is the 2017 Group Picture - click on the picture for a much larger version!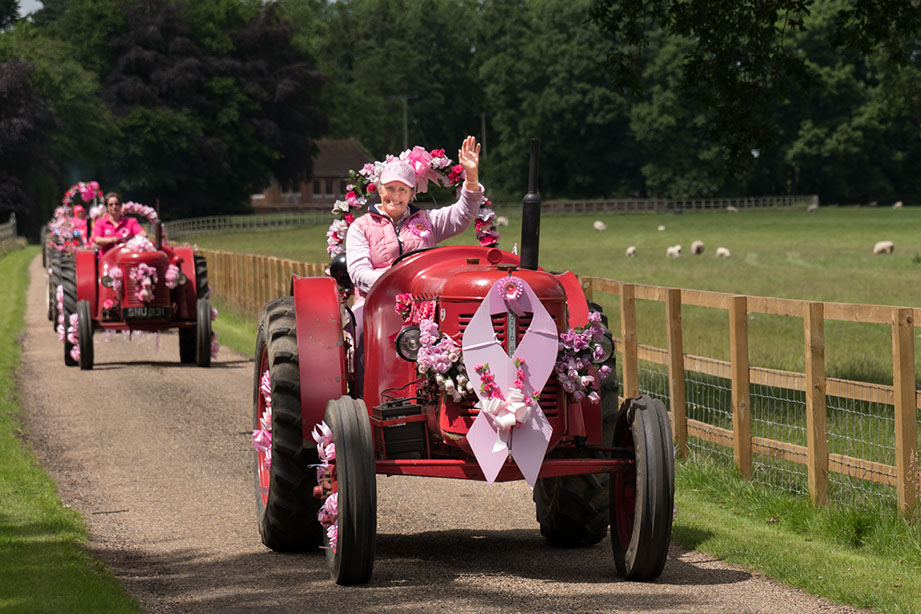 On Sunday 2nd July 2017 at 11:30 am
Thorpe Abbotts Airfield
adjacent to the 100th Bomb Group museum - by kind permission of Sir Rupert and Lady Mann
Everyone is invited to bring a picnic lunch to
Gawdy Hall Meadow, Redenhall
by kind permission of Gawdy Hall Estates Ltd
In aid of Cancer Research UK (Breast Cancer Appeal)
Registered Charity No: 1089464
£527,000 raised so far - only £473,000 to make a Million!
Can We Do it? ... Yes We Can!
Entries Close 13th May 2017 - click here for the Entry Form
If you are unable to attend, but would like to send a donation
please send a cheque to:
Annie Chapman, Boundary Farm, Garlic Street
Pulham St Mary, Diss, Norfolk IP21 4RL (tel 01379 676324)